Movember 2017 and Team DDO!
Hello everyone, and welcome to Movember 2017! This is now the fifth year that I've raised money publicly for men's health through the Movember Foundation in the Dungeons & Dragons Online community. Similar to previous years, I will be offering some nominal incentives to DDO peeps who wish to donate at least a few bucks.
Every year I am encouraged to continue this effort through private and public messages from you. I hear about how these cancers have impacted the lives of loved ones, family members, even yourself. I've found the Movember Foundation to be quite transparent in detailing how this money is spent, and have been proud to see how us D&D folks can get our name out there on the national stage. I hope you are willing to donate this year, but I'm also hoping to see some of YOU join Team DDO!
To find my donation page: http://mobro.co/jerrysnook
To find Team DDO: http://moteam.co/team-ddo
Team DDO is open to everyone! If you are taking part in Movember, consider joining the team. We'd love to have you join!
The basic gimmick of Movember is us participatin' dudes shave our faces on November 1st, then grow only a mustache for the month, to call awareness to men's health issues and raise money for the campaign. Ladies and folks who for whatever reason don't grow facial hair can participate as well, either by just raising money, or by taking part in the Move program. Let's face it, the shaven Cordovan ain't winning any beauty prizes, but hey - it's all good. It's a mere month, and well worth it. :)
If you donate at least $2, you will be entered into the various drawings that are unlocked by Team DDO reaching certain milestones. If you donate to me or another Team DDO member, it counts!
There's one important thing, though: Movember doesn't really provide me with enough info to match your donation name to a forum/DDO community name, so if you donate and want to get a prize, please fill this out and PM it to me on the forums here:
The name you used when making your donation:
Forum name (or Twitter handle, etc.):
Character Name to receive the prize:
Server the character is on:
Without further ado, here are the incentives! My goal is to raise $2,000 this year for Movember:
Group incentives:
$500 - Ten 500 DDO Point codes will be randomly distributed to people who donate at least $2 to the fundraising effort through a random number generated drawing.
$1000 - Ten picks from the Community Loot List will be randomly sent to anyone who donates at least $2.
$1500 - Ten more 500 DDO Point codes will be randomly distributed to folks who donate $2+.
$2000 - Ten more picks from the Community Loot List for $2+ donors.
Individual incentives:
$10 - Forum Title of your choice, within the community guidelines. PM me with your desired choice. If you already have a custom title, I can add another!
$20 - Custom Forum Avatar - Let me know what you want your avatar to be, and I'll do my best to make it happen.
$30 - Personal Picks from the Community Loot List, sent to two characters of yours on whatever server(s) you want.
$100 - I will be honored to host an event on your guild's airship, or run with you and friends in-game. While there are certain rules I cannot break (things that hurt the game world, giving out named loot, leveling people up, etc. - mostly common sense stuff), I will be able to drop some items from the Community Loot List, spawn a few things, and do a few giveaways for the guild. I will of course be open to any and all Q&A as well.
All incentives are cumulative, so if you donate $30, you also get the benefits of the $20+$10 tiers.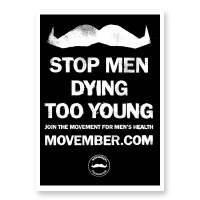 Sincerely,
Jerry Snook
Cordovan - Community Manager, Dungeons & Dragons Online
Other Posts in Announcements & Contests